It's time to have a heart-to-heart. We love our clients and their projects or we wouldn't work with them or on their projects. In fact, we pass on more clients and projects than we take on. Really.
Why? Because working in PR is straight up grueling, with long hours and a lot of coffee (and wine), so we must be passionate about the people we're working with and the work we're doing for them. Otherwise, it doesn't work.
And while we don't wanna play favorites—we will. There are some clients for whom we'll always go a little extra. Because these are the ones who make an effort with our team to go beyond being work. They put in extra too.
Whether you're one of our clients, you're thinking about becoming one of our clients, or you're in an exclusive relationship with another Public Relations firm—here are some things you or your team can do to always be the favorite client.
1. They Play Offense, not Defense. Being Proactive is Their Go-To Move.

Pexels
It's true that no one learns to swim if they don't jump in the water. While our team is all about playing it cool poolside or hitting the waves, we're not about being impulsive or unprepared, and our favorite clients aren't either. To push this metaphor to the brink—our favorite clients don't just bring their sunscreen, they've tried to think of everything—from staying hydrated to having plastic bags to keep their phones and tablets in.
The point is, whether it's a weekend beach trip or a 10-step film release, our favorite clients have thought through all the steps, know what they need to do it right, and they know why they're doing it the way they've planned. They've done the research and they're not doing it on the fly. And the number one way our favorite clients think ahead: they give themselves more than enough time. They don't rush and they don't wait until the last minute.
Proactive planning allows us to create all the needed tools, consider every opportunity, and enjoy discovering new ones while assessing potential bumps or problems before they become serious.
2. They Practice Willpower. They Don't Preempt Their Own Story.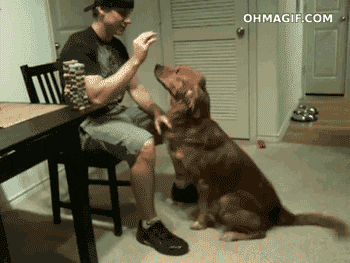 Giphy
We can't think of anything that upsets us more than seeing a blog post, Facebook post, or Tweet a client put out with some amazing news—before they've told us about it. You just cast a fantastic, up-and-coming named talent to be in your next film? Hell-to-the-yes! Don't put that on IMDb. We repeat: DO NOT PUT THAT ON IMDb. At least not yet. Give us a chance to work with you and your talent's team to coordinate that announcement and perhaps—if it's a really good scoop—work with one of our favorite media outlets to go live with the story first.
3. They Don't Run from Challenges. They Ask for Help.

flickr
Shit happens. People are opinionated. Things don't go according to plan. All of these things can be an actual crisis or a PR issue. And our favorite clients, they recognize that these moments are also opportunities.
They're opportunities to help, to learn, to come together, to do the right thing. Big corporations don't always get this right. People are still people and sometimes they surprise us. The companies and the people who lean into the problem, who own it, and who step up are the companies and people who earn the respect of the public and our team.
4. They Don't Wait Until the Last Minute to Lock Down a Publicist.

Unsplash @brookelark
A stitch in time saves nine and a publicist hired in pre-pro can save your project.
Listen. We've gone over this before. It is absolutely vital for clients to involve a publicist in their work from the get-go. That's why our favorite clients reach out to us early in the process. They understand the importance of a publicist's insight on a project and the value it brings. Whether your publicist is positioning your project for the best media coverage, strategically updating your IMDb page, getting that great behind-the-scenes content, or preventing set leaks, your best bet is to get them on board early.
Even if your budget is small—reach out to your publicist-of-choice and they can help you determine exactly how to craft a PR strategy around your micro-budget.
5. They Respect Our Time. (Because They're Paying for It.)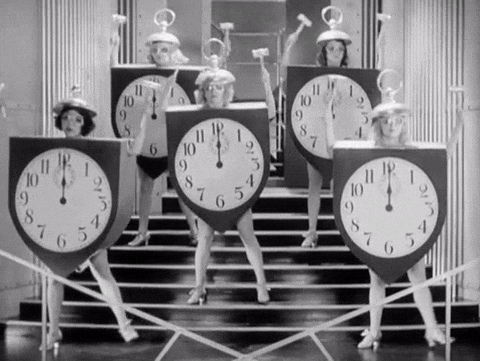 Giphy
The news cycle is growing shorter all the time and clients who understand that they don't have time to waste—who are respectful of everyone's time—are our favorite clients.
These clients understand and appreciate that our success comes from building relationships on their behalf, from working alongside them toward a common goal, and from grinding out the work. They understand that giving us the space, time, and resources to do this is in their best interest and helps create return on their Public Relations investment.
When they schedule a meeting or conference call, there's an agenda or a list of questions and it ends on time. They meet their agreed upon deadlines—so we can meet ours. They don't let emails go unanswered for too long. And most importantly, they're available for when reporters or media need them.
BONUS: They Send the Check. On Time.

Flickr
When clients pay their invoices on time, we know they value and respect us and the work we're doing. For these special clients, we'll always go the extra mile when it's needed.